There is much more to this "Relief Society Theme" then I ever imagined. As I studied about the principle of charity this week it made me think about my marriage relationship. The moments where I have felt the closest to my husband have been the moments where either he has shown me true charity or I have shown him charity. Unfortunately these moments are somewhat rare but after studying this divine Christlike quality I realize that it is another vital piece to happiness in marriage. I would even go as far as saying it is the most important piece and we cannot have all the other important pieces without it… humility, faith, obedience and sacrifice. They all work together and are connected. We cannot truly possess charity without first being humble, exercising faith, and practicing the law of obedience and sacrifice.
How do we obtain charity?
Charity is a gift from our loving Heavenly Father. "Wherefore my beloved brethren, pray unto the Father with all the energy of heart, that ye may be filled with this love, which he hath bestowed upon all who are true followers of his Son, Jesus Christ…"(Moroni 7:47)
Two important answers are found in this verse of scripture. First we must pray with all the energy of heart. When I ponder this phrase I reflect on my daily prayers. Am I praying with all the energy of my heart? Most days I am barely praying with any energy of heart. I must truly desire this gift more than any other gift and I must sincerely ask with all that I have inside of me if I truly desire to possess charity.
The second answer – it is "bestowed upon all who are true followers of his Son, Jesus Christ." Am I a true disciple of Jesus Christ? Do I live my life everyday first seeking His will, guidance and strength? Do I seek to be like Him? (Humility) Do I trust in Him? (Faith) Do I follow the path that He showed me? (Obedience) and do I put others needs before my own in every circumstance (Sacrifice) This is how we can obtain the gift of charity in our hearts and in our marriage.
In his chapter on charity Goddard also brings up some very interesting insight on charity. He paraphrases Elder Max Caldwell of the seventy when he discusses the phrase "love of Christ." He suggests that it has "meaning in three dimensions: Love from Christ, Love for Christ and Love like Christ." (loc 2401)
"Charity is first and foremost the redemptive love that Jesus offers all of us. It is the love from Christ." We are all in need of rescue and His redemptive love.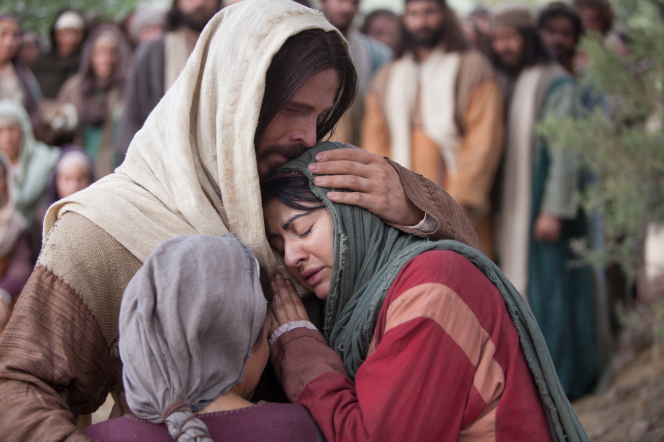 When we begin to feel that love from Him for us… the most imperfect beings we are changed. "We are filled with a profound awe and gratitude for Him." (loc 2422) I believe this is why we are given so many weaknesses and trials. So that we can first come to Him and feel what true charity feels like. "This amazing truth of His unrelenting love pierces our hearts, we are led to the second kind of charity, love for Christ. We love Him because He first loved us (1 John 1;19) (Loc 2422) As we feel the first two dimensions of charity; love
from
Him and love
for
Him the third dimension comes naturally and almost automatically. We are capable of love
like
Him. We begin to see others as He sees them. We love them in all of their weaknesses and shortcomings. This is especially true for those in our own homes. We want to serve them and help them in any way we can just as the Savior would do. This process makes so much sense to me. It puts a whole new light on my own weaknesses and why I have been given them. They truly are an opportunity to turn to Christ, to feel His redemptive love and then to receive that love in my own heart so that I can then give to others. What an amazing and powerful truth. I don't have to resent my own weaknesses any longer or the weaknesses of others. I am free. I feel as Paul felt when he said "therefore, I take pleasure in infirmities, in reproaches, in necessities, in persecutions, in distresses for Christ's sake: for when I am weak, then am I strong." (2 Corinthians 12:9-10)
Charity in action
Marriage is an opportunity for us to grow and to learn to become like our Savior. It is perhaps the most perfect setting in which we get to truly develop and practice the gift of charity. "Rather than re-working our partners to our liking, we are invited to cover their weaknesses with our charity! God is serious about cultivating our charity." (loc 2620) This is why marriage is central to His plan for the eternal destiny of His children. If we choose to open our eyes and see the opportunities our marriage gives us to become like Him and to develop His perfect love we will be forever changed. Our marriage will be forever changed and it will never fail because "charity never faileth."